Floods in Bangladesh's northeast have spread to other districts as heavy monsoon rains continue to Sylhet and Rangpur divisions leaving millions of people stranded without power, food and drinking water. Heavy monsoon rains and water flowing downstream from India's border northeast have inundated large parts of the Sylhet division. The flash floods that started on the 15th of June swept away homes and inundated farmlands, forcing families to seek shelter on higher ground and temporary flood shelters. An estimated 7.2 million people are affected by flooding and water congestion in nine northeastern districts of Sylhet, Sunamganj, Moulvibazar, Habiganj, Netrakona, Kishorganj, Brahmanbaria, Mymensing and Sherpur. Among the nine districts, five that have been especially heavily impacted are Sylhet, Sunamganj, Moulivazar, Habiganj and Netrakona. Many households are isolated due to floods, while some have taken shelter in open areas. The safety and security of women and girls in those
households are at high risk.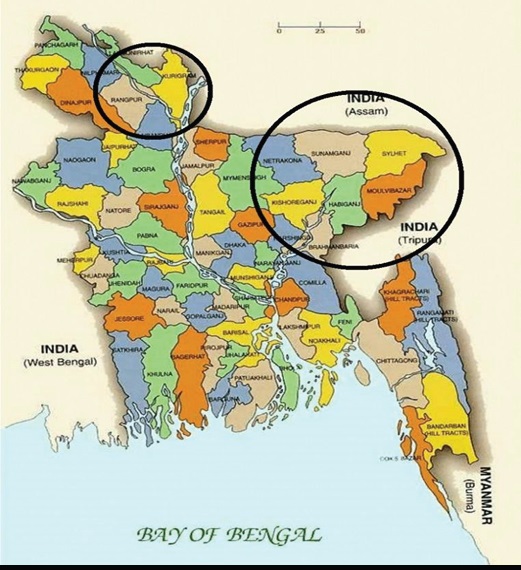 Over 7 million individuals in Sylhet and Rangpur regions were struggling to access shelter, food, primary healthcare, pure water and critical services due to the devastating flood. In response to the situation, CIS has deployed emergency response and medical teams to extend immediate support to the affected flood victims of Sylhet.
CIS distributed 1.5 Lac ORS, 1.5 Lac water purification tablets, 10,000 Candles, 10,000 lighters and 20,000 soaps for the flood affected people of Sylhet and Rangpur.
CIS supported 2000 food packs for the flood affected people of Sylhet and Rangpur. CIS also conducted 40 public health camps in different flood affected areas of Sylhet & Rangpur where more than 12000 people got health service and medicines.
CIS Humanitarian Response :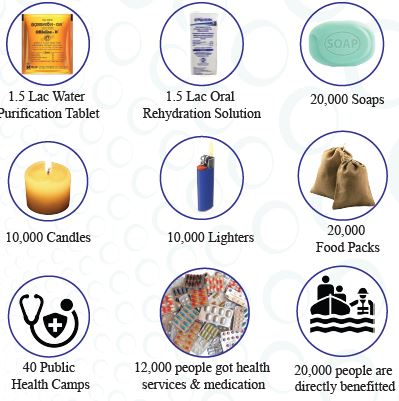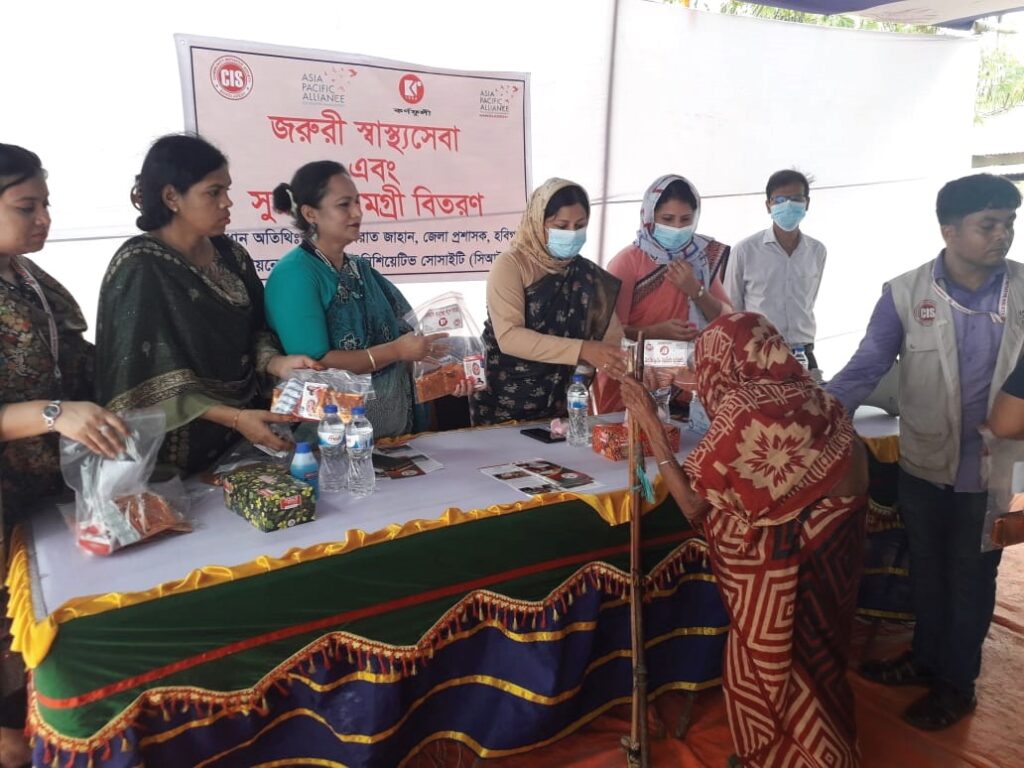 Hygiene Material Distribution by Deputy Commissioner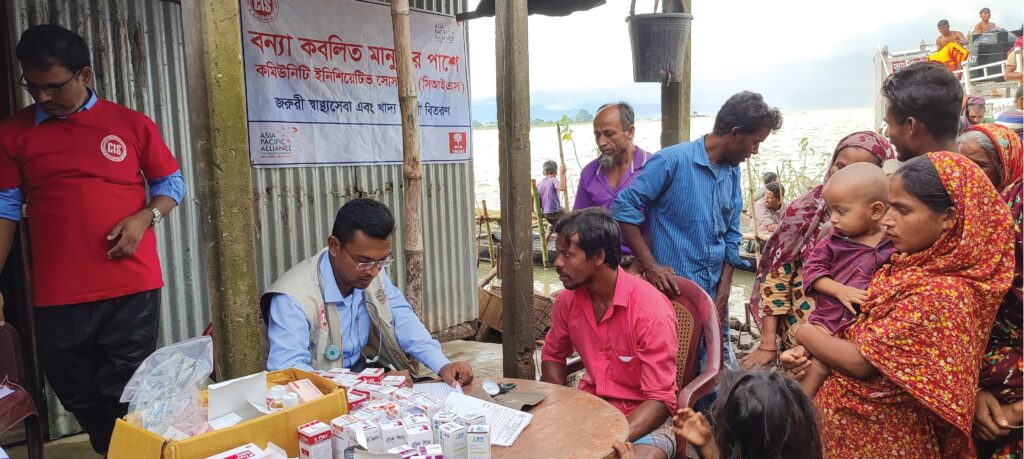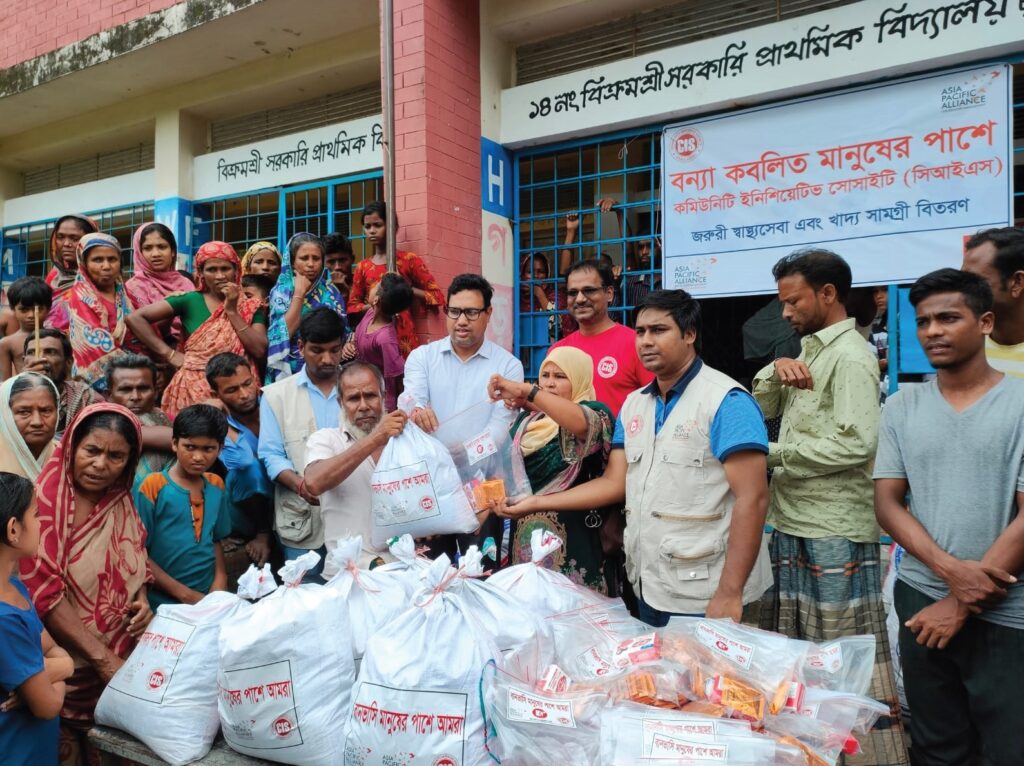 Food Pack Distribution by Upazila Nirbahi Officer