I N D U S T R IALH E A L T HC A R E PR O G R A M
Industries Health or Work Place Care servicesDhaka Community Hospital (DCH)has developed and run an Industrial Health Insurance programme to provide health care services in different industries. Most work place clinics are located at spots where majority of workers are women (Garments). The satellite teams (doctors and paramedics) visit these industries at a regular interval (weekly or fortnightly). The team provide health education session through audio-visual tools, antenatal care (ANC), post-natal care (PNC) including breast feeding, motivation FP method acceptation, child care, education, environmental hygiene, reproductive health care, safe drinking water and food.
Aim:
To provide preventive and curative health care to Industrial workers and thereby the community
Activities:
Check their general health, Screening i.e. vision, hearing,growth monitoring (Height, Weight), Prescribe medicine and investigation if required, Refer them if required, Assistant's training, Discussion with owner, Health education. (PHC, ARI, Diarrhoea, Communicable diseases etc)
From our program, we have seen the following diseases are very common among the industrial workers:
Dental carriesDifferent types of skin infection. (Scabies, fungal infection, Boil etc)ARI,Diarrhaeal diseases, Helminthiasis , Malnutrition ,CSOM and other ENT problems,Injuries and wound infection , Others. (Asthma, Heart diseases, Rheumatic fever, TB, Gastric, etc)
Target:
To provide industrial workers with affordable need based health support systemTo make the DCH Industrial Health Care Program cost effective and sustainable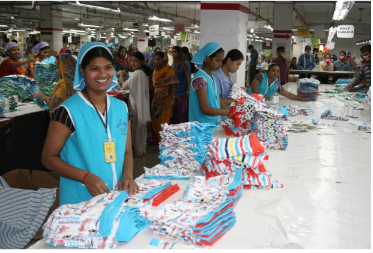 Service:
DCH providea doctorand an assistance who visit once a week to an Industry for a full day as long as patients are available.
Industry manage the prescribed medicines for the patients
DCH provide Indoor Service, Pathology Service, Operation and Emergency Service to Industrial worker by the 10% discount on general service rates at Dhaka Community Hospital
DCH makenecessary arrangements for providing theage certificate to industrial worker whenever needed by industrial organization. Industry paysfor it.
DCH providesPHC training to two workers to become Doctor's AssistantsIndustry providesa place for Doctor and his Assistant to examine the patients
Services cost/fee:
Industry paysto DCH an agreed amount per month for Doctor's servicesIndustry paysthe cost of PHC training for two workers for Doctor's assistanceIndustry paysthe printing cost of Health Card
Period of services:
Agreement iseffective for one year. It may be renewed on mutual discussionTermination of agreement will depend on mutual consent. 30 days notice is required from eithe
Others:
Doctor's visiting day and time isfixed by mutual discussion