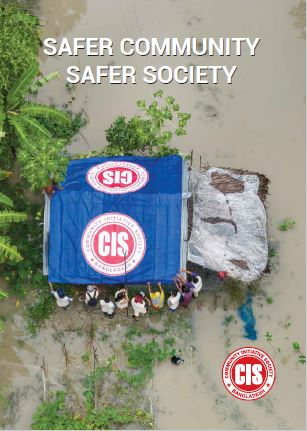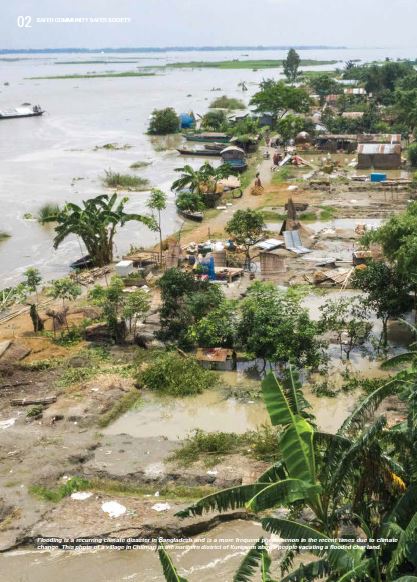 Contents

Page

Background: Bangladesh, a Vulnerable Country to Climate Disaster

07

Introduction: Community Initiative Society

10

Capacity Building for the Establishment and Sustainable Management of A Multi Sector Platform of Disaster Management in Bangladesh

 

11

Role in Achieving SDGs

12

Partnership for Disaster Risk Reduction

13

Community Engagement

14

Disaster Risk Management Centres

15

Healthcare Programme

16

Community Engagement: Case Study

17

Community Engagement: Community Meetings

18

Community Engagement: Case Study

19

Rohingya Response

22

Rohingya Response: Case Study

23

Rohingya Response: Case Study

24

Rohingya Response: Case Study

25

Super Cyclone Amphan Response

27

Super Cyclone Amphan Response: Case Study

28

Super Cyclone Amphan Response: Case Study

29

Community Engagement: Case Study

31

COVID-19 Response

34

COVID-19 Response Activities

35

COVID-19 Response: Case Study

36

Nepal Earthquake Response Programme

37

Disaster Emergency Preparedness Programme

38

Disaster Emergency Preparedness Programme: Case Study

39

Disaster Emergency Preparedness Programme: Case Study

40

International Engagement

41

Research Programme

44

Research Programme: Case Study

45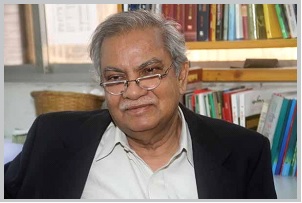 Message from the Chairman
Community Initiative Society (CIS) is a non-government, community-focused, self-financed, international humanitarian organisation. CIS has been engaged in a variety of activities involving and supporting community empowerment, disaster risk preparedness, reduction, management  and response, capacity building, and aid distribution since 2014. The organisation has grown over the years and developed meaningful partnerships with government agencies, local communities, other NGOs, and local and international organisations that will have a lasting and positive impact for the present and the future of CIS.
CIS has been actively supporting communities vulnerable to climate disaster with aid support, alternative livelihood and capacity development for climate resilience. Currently, CIS is supporting vulnerable communities in seven districts of Bangladesh including in the coastal regions and in the refugee camps of Cox's Bazar hosting the forcibly displaced Myanmar nationals including in the areas of health, emergency medical supplies, maternity support, capacity building, aid, livelihood opportunities, adaptation, and awareness building. Our social responsibility programme has prevailed with an objective to achieve social well-being and sustainable economic prosperity for our communities. Our disaster risk reduction and response work has been conducted both nationally and internationally with reputation and success.
Our journey has been full of changes, development and opportunities. CIS has strengthened our institutional capacity with enhanced governance and risk management frameworks to ensure continuation of our existing compliance with regulatory authorities into the future. With support from our board, government officials, partners, and volunteers, CIS is prepared to grow and continue our work towards social well-being and prosperity.
Prof. Quazi Quamruzzaman Chairperson, Governing Board Community Initiative Society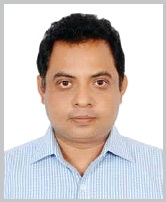 Message from the Executive Director
Community Initiative Society (CIS) is a non-government, community-based, self-financed, international humanitarian organisation founded in 2014. Since inception, CIS is supporting human rights, social empowerment, disaster preparedness, mitigation, disaster risk reduction, climate change, health risk management, capacity building, and relief activities that reduce the impact of disasters upon the low-income and underprivileged communities.
CIS carried out Community Based Disaster Risk Reduction programme expanded with inclusion of new networking members, capacity building training workshops, community meetings and hosted national and international seminar and symposium. More than 5,000 participants directly benefited from this programme. Community-Based Integrated Healthcare Programme is running in different places of Bangladesh such as Patuakhali, Habiganj, Bagerhat, Pabna, Rangpur, Cox's Bazar, Dhaka, Munshiganj and Rangamati districts of Bangladesh . Humanitarian assistance such as emergency and primary health care, ANC care, safe delivery, PNC care, nutritional support, health awareness programme and emergency relief programme etc., have been provided to forcefully displaced Myanmar nationals (known as Rohingya Community).
Our engagements supported the improvement of lives of the rural people. Staff development and policy formulations were initiated for organisational development and good governance. We would also like to thank our partner and support organizations; Dhaka Community Hospital Trust, Asia Pacific Alliance for Disaster Management (A-PAD), MoFA Japan Government, A-PAD Korea, MERCY Malaysia, Asian Disaster Reduction & Response Network (ADRRN), National Bank Ltd. and Bank Asia Ltd. We recognise and appreciate the contributions of our Board, General Body, staff-members, volunteers and all the programme participants who have helped us stay on track with our development initiatives.
Md. Golam Mostofa Executive Director Community Initiative Society
The Working Area of Community Initiative Society (CIS) Marked in Red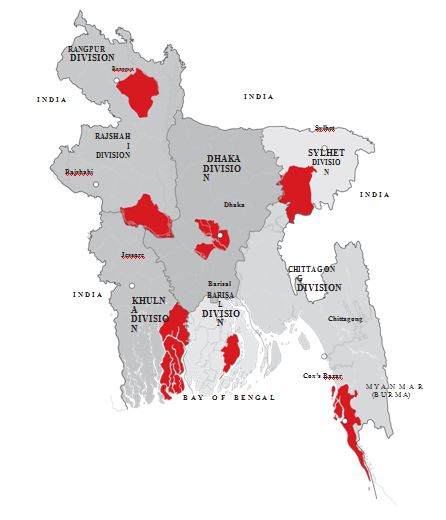 Bangladesh, a Vulnerable Country to Climate Disaster
Bangladesh is one of the most vulnerable countries in the world at risk of climate change. Disasters like cyclone, flooding and tidal surges are becoming more frequent. Anomalistic climate pattern such as irregular rainfall, drought, unusual heat or cold, longer summers and shorter winters are becoming evident due to rising global temperature.
Although disaster response is a regular exercise for Bangladesh, extreme climate events influenced by climate change are continuing to cause loss of lives and economic sufferings. These disasters leave a long-standing impact on the lives and livelihoods of the affected communities.
The coastal region which hosts over 3 crore people and their livelihood across the 19 districts of Bangladesh are the most vulnerable, at risk of recurring cyclones, flood, heavy rainfall and drought. Experts are concerned that by 2050, rising sea levels may inundate about 10% of the coastal region of Bangladesh and
The nature of climate disasters within the geography of Bangladesh is diverse in nature. Contrary to the problems in the coastal south, the north is vulnerable to flooding on a regular basis during monsoon. Lightning strike caused during thunderstorms is increasingly becoming common in the northeast and growing to become a major climate disaster in the region.
Disaster risk reduction and management remains relevant for Bangladesh and is growing in importance due to increasing risk of climate change. Rapidly changing climate in this region is making disaster management ever more challenging. A coordinated and sustainable approach is essential to mitigate the risks and economic losses caused by climate disasters.
Bangladesh must continue to develop effective strategies for tackling climate disasters and supporting vulnerable communities through providing a sustainable solution for their social well-being and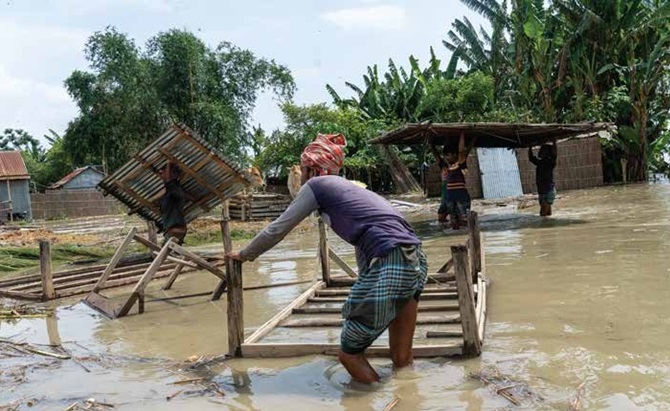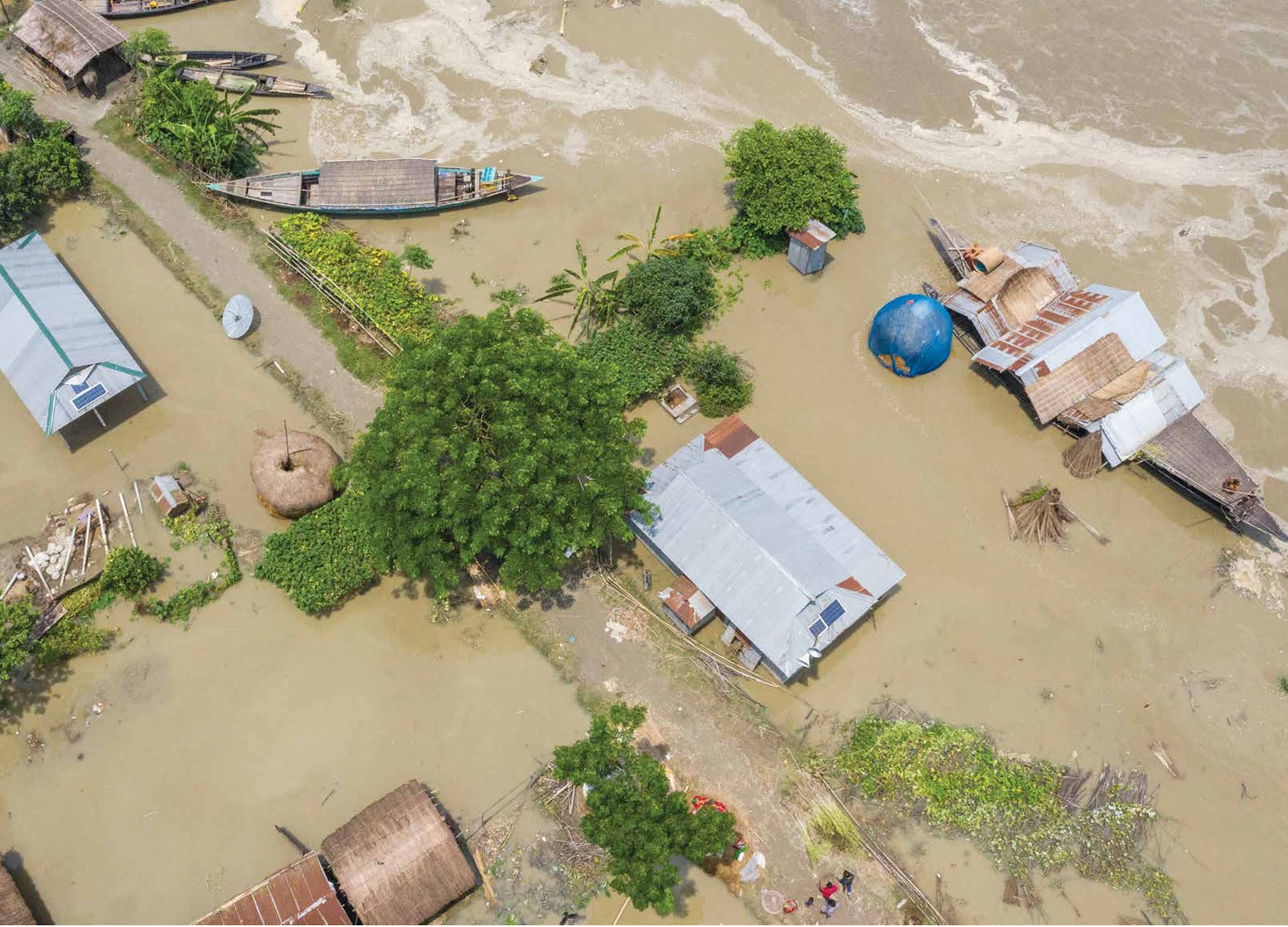 Flash floods caused by heavy rainfall inundates vast areas of northern Bangladesh every year and cause economic losses, affecting the livelihood of local communities.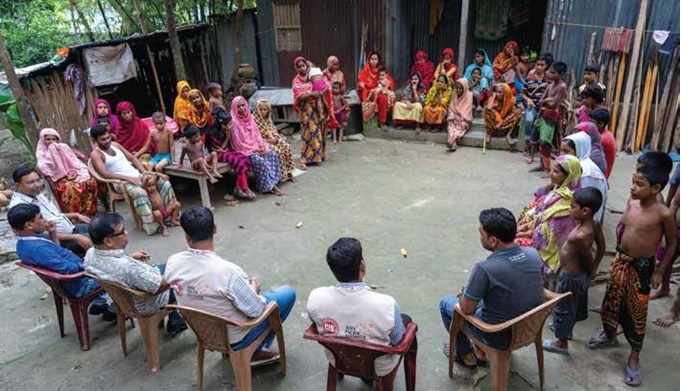 Community Initiative Society (CIS) is a non- governmental, community-based, self-financed, International Humanitarian organization. The organization formed in 2014. CIS is registered with Joint Stock Company and NGO Affairs Bureau of Bangladesh. Since inception, CIS is supporting human rights, social empowerment, disaster preparedness, mitigation, disaster risk reduction, climate change, health risk management, capacity building, and relief activities that reduce the impact of disasters upon countries and communities for the low-income underprivileged people. CIS is a partner of Asia Pacific Alliance for Disaster Management (A-PAD) and Asian Disaster Reduction & Response Network (ADRRN).
CIS aim to implementing an integrated and sustainable community based programs in both urban and rural areas of Bangladesh. CIS is run by a group of dedicated and experienced group of people led by Prof. Quazi Quamruzzaman. He is a public health specialist with huge experience in Disaster Management and Disaster Risk Reduction sector.
CIS has a large experience to work disaster risk reduction and management both in nationally and
internationally. Nationally, CIS support and implement rehabilitation programme during and post disaster like building collapse, cyclone, tornado and flood and CIS successfully responded Nepal earthquake in 2015. CIS has vast experience on emergency health response for Rohingya Crisis in Bangladesh. In this regard CIS provided assistance for emergency health service in collaboration with DCH Trust since September 2017.
CIS is running a number of programmes in the sectors of emergency and primary healthcare, COVID-19 preparedness, humanitarian assistance, nutritional support, disaster preparedness and management programmes, etc. CIS is working for "Establishment and Sustainable Management of a Multi-sector Platform for Disaster Management in Bangladesh in collaboration with DCH Trust and A-PAD towards a consolidated and coordinated disaster response."
CIS is currently working across Dhaka, Munshiganj, Pabna, Habiganj, Patuakhali, Bagerhat, Rangpur, Cox's Bazar and Rangamati districts of Bangladesh. Programme activities include engagement with the forcibly displaced Myanmar nationals (known as Rohingya communities).
Capacity Building for the Establishment and Sustainable Management of a Multi-Sector Platform of Disaster Management in Bangladesh
The 'Capacity Building for the Establishment and Sustainable Management of a Multi-Sector Platform of Disaster Management in Bangladesh' is a disaster preparedness and management programme of the CIS implemented in collaboration with A-PAD and supported by Grant Assistance for Japanese NGO Project funded by the Ministry of Foreign Affairs.
The objective of this programme is to consolidate and coordinate disaster risk management and establish a sustainable disaster management network for collaborative efforts of private sector, civil society and local government and build capacity in the vulnerable regions of Bangladesh. The programme has been implemented across Dhaka, Patuakhali, Habiganj, Cox's Bazar, Bagerhat, Pabna and Rangpur. Activities included in the programme are:
Improve disaster response at community level:
Preparing curriculum and training materials for disaster response, public health and emergency medical care, holding workshops for local school teachers and government officials at the union level to improve disaster response capacity, and hosting action plan meetings for disaster response.
Emergency coordination centres:
Prepare and carry out cross-sectoral guidelines for disaster response cooperation in consultation with communities, teachers, leaders, government officials, private sector and local NGOs, and organise emergency medical expert teams and take actions for infectious disease control.
Establish international networks for disaster response:
Host and attend international events for disaster response to share experiences in Bangladesh and other parts of Asia and learn about good practices in disaster management and disseminate the lessons learnt to reinforce local disaster response at the community level.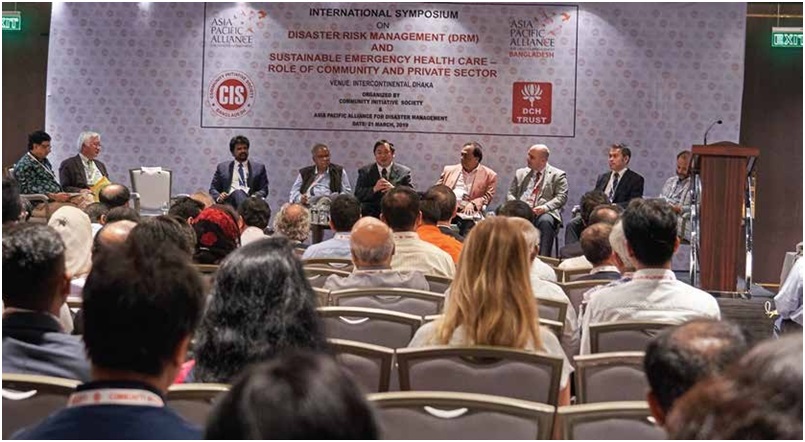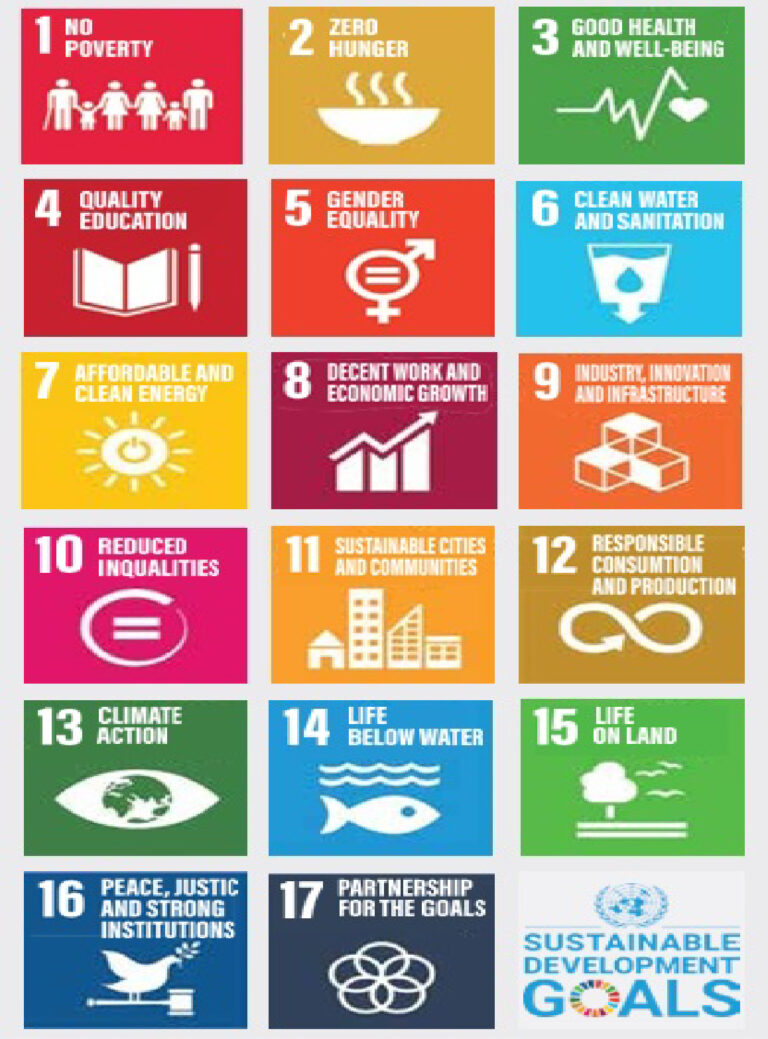 The programme is oriented towards supporting Bangladesh Government achieve the Sustainable Development Goals (SDGs) of the UN. Work area of this development cooperation programme are:
Reducing poverty:
CIS aims to build resilience of the poor and those in vulnerable situation, and reduce their vulnerability to extreme climate events and other economic, social and environmental shocks and disasters in the target regions by 2030. This will contribute to achieving 'Goal 1: No Poverty' of the SDGs.
Sustainable communities:
Increase the number of cities and human settlements adopting and implementing integrated policies and plans towards inclusion, resource efficiency, mitigation and adaptation to climate change, resilience to disasters; and develop and implement holistic disaster risk management at all levels in line with the Sendai Framework for Disaster Risk Reduction 2015-2030, holistic disaster risk management at all levels. This will contribute to achieving 'Goal 11: Sustainable Cities and Communities' of the SDGs.
Multi-stakeholder partnerships:
Establishment of multi-stakeholder partnerships  that mobilise and share knowledge, expertise, technology and financial resources, to support the achievement of the SDGs at the local and international levels. This programme promotes effective public, public-private and civil society partnerships, building on the experience and resourcing strategies of partnerships. This aspect assists in achieving 'Goal 17: Partnerships for the Goals'.
Partnership for Disaster Risk Reduction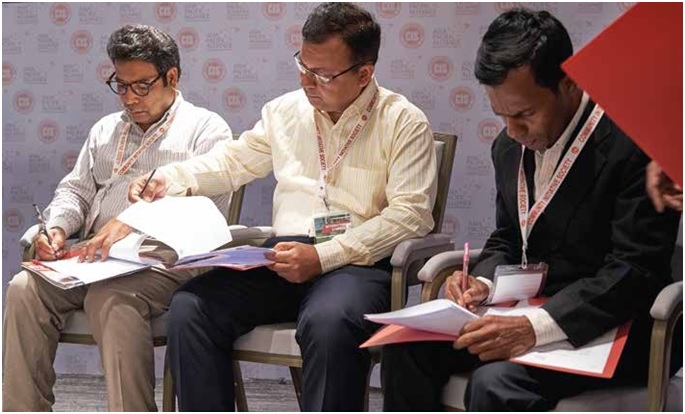 A core objective of CIS' disaster management activities is to establish a network of public and private institutions in the programme areas. The network is utilised to communicate information and coordinate essential disaster response activities.
The collaboration is coordinated by local government. In the districts, the Deputy Commissioner monitors and coordinates all the activities of the NGOs. Disaster preparedness and response activities are regularly
reviewed in the meeting. Necessary action is delegated among participating NGOs and carried out accordingly. These meetings ensure effective and integrated disaster response and humanitarian activities through coordinated participation of multi-sectoral collaboration that strengthens resilience of the vulnerable communities. Partners can coordinatedly mobilise resources and share knowledge, expertise, technology and finance for disaster response.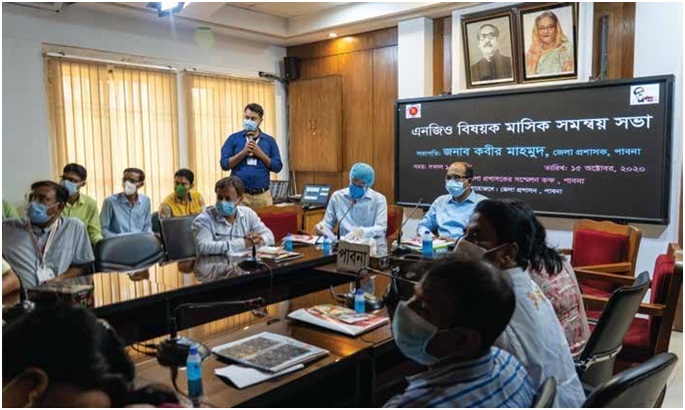 Community Initiative Society (CIS) has contributed greatly in terms of disaster management. In Pabna, CIS assisted in capacity building of the local communities and private sector in developing sustainable emergency healthcare initiatives to tackle any potential impact of natural or man-made disaster.
Bangladesh is a role model in disaster management because of the integrated and collective efforts of the public and private sectors. Both sectors worked together to tackle every disaster in the history of Bangladesh. I believe we, the local administration, can collaborate with CIS to work on disaster preparedness, management and response programmes in Pabna.
I also appreciate CIS' efforts in the healthcare system of Pabna. Its contribution to the manpower in our health sector can improve the quality of service for our people. I wish them all the best in this regard and will assist CIS in any possible way. We have a common goal to serve the people, and we are united in this purpose.
Kabir Mahmud
Deputy Commissioner, Pabna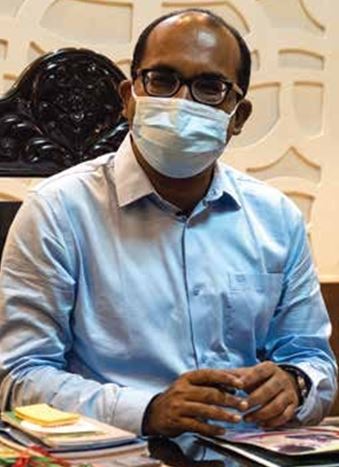 COMMUNITY ENGAGEMENT Disaster Risk Management Centre
CIS established community-based disaster risk management (DRM) centers in different districts to provide disaster risk management training, coordinate emergency disaster response, provide post-disaster support and formulate sustainable solution for identified problems and strategic plans to mitigate disaster risks.
CIS has created 30 DRM centres across Bangladesh to reduce, or avoid the potential losses from natural or man-made hazards, complex emergencies, pandemic situations, to assure prompt and appropriate assistance to victims of disaster, and achieve rapid and effective recovery.
These DRM centres also provide a wide spectrum of basic healthcare to vulnerable communities, EPI &FP programme, reproductive health, specialised care and care of the elderly. It is the most vital medical assistance required in the local communities and offer a broad range of services and treat a wide spectrum of medical issues.
DRM centres are acting as focal points of other community development issues like health, water, education, sanitation, and community empowerment. It has been effective in raising COVID-19 response activities in the pandemic situation like raising awareness and promoting hygiene standards among the poor and vulnerable
communities.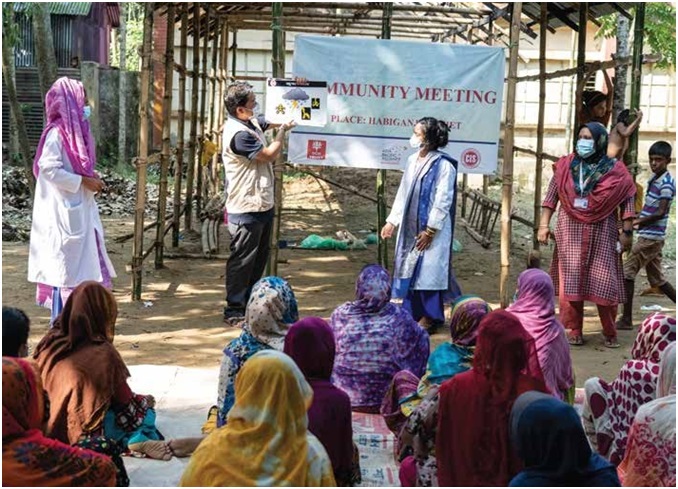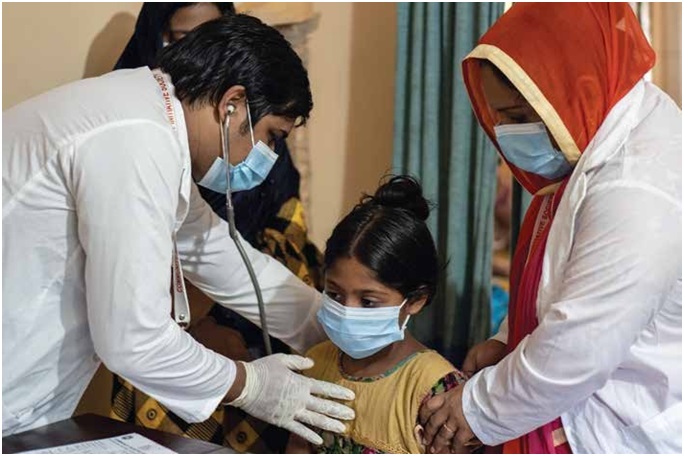 CIS developed Primary Health Care Centres in urban and rural areas of Bangladesh that provides primary care including child development, ANC and PNC, nutrition, education, and basic medical care. these centers are developed and managed by community representatives with support from Dhaka Community Hospital Trust.
Emergency health response workshops have been developed with help of disaster risk reduction experts for capacity building of local government health workers, NGOs, private organisations and other stakeholders focusing on common health issues during and after climate disasters.
The rural healthcare centers are run by local community leaders as part of integrated healthcare programme. These consists of community health workers with a doctor in the lead. Families receive a card with small subscription fee for primary care (which includes preventive care service like child
develop, ANC & PNC, Nutrition education basic medical care).
The objective is to develop the rural healthcare centers and build capacity for tertiary care and provide training for paramedics and undergraduate students. These centres are managed through support of Dhaka Community Trust Hospital. More than 75,000 people in Pabna, Rajshahi, Munshigonj, Comilla, Habiganj and Patuakhali are receiving direct benefit from this health programme.
Extensive healthcare programmes have been carried out in the refugee camps of Cox's Bazar hosting forcefully displaced Myanmar nationals (known as Rohingya community) in collaboration with Dhaka Community Hospital Trust and with support of A-PAD, MERCY Malaysia and APAD-Korea. Activities in the camps include life-saving primary healthcare, ANC and PNC, nutrition, health awareness including COVID-19 prevention, mental health and psychological support.
COMMUNITY ENGAGEMENT Case Study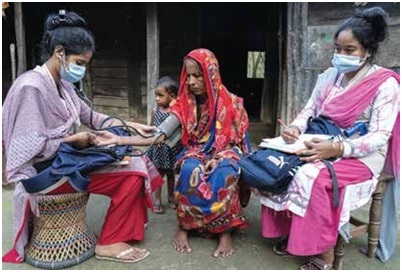 Mosammad Rawshanara is a field-level health worker of the CIS working in Teghoria Community Clinic in Habiganj Sadar upazila Since 2015. Her daily routine work includes visiting at least 20 households in the Union and provide doorstep healthcare service.
She checks blood pressure, inquires about food habits, provides primary treatment, and promotes healthy and hygiene practices in the communities. One of her priority engagements is to provide doorstep healthcare to pregnant women. She promotes birth control practices and gives advise on seeking doctor consultation to ailing patients.
Her efforts gained popularity among the local communities after they became direct beneficiaries of her service. Locals became growingly dependent on the clinic's service and increasingly began to access healthcare services from professional doctors in the clinic.
Doorstep healthcare services during the COVID-19 pandemic included awareness raising in the communities and hygiene standards including handwashing trainings, social distancing and using masks, avoid unhygienic contact with face and nose, and mandatory cleanliness measures after returning home from work or outdoor activity.